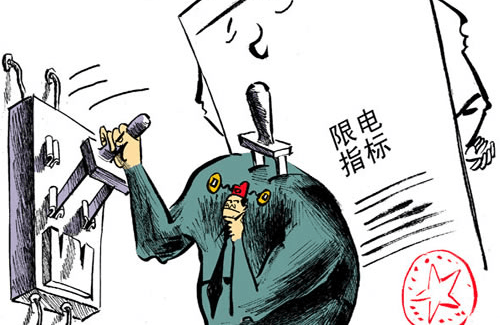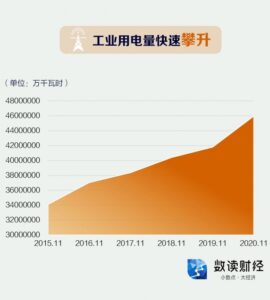 After the completion of the "dual control" target in the first half of this year, various localities have accelerated the pace to promote the "dual control" of energy consumption. Industry enterprises have restricted production and stopped production. On September 23, some listed companies replied to investors' questions about the impact of power cuts, shutdowns and production shutdowns. The process of carbon neutrality has shown pain in the pull of new and old industries. In the opinion of experts, policies must fully consider the impact on the market, and enterprises also need to promote their own transformation and development.
High-energy-consuming enterprises suspend production
Recently, it was reported that a large number of high energy-consuming enterprises in Zhejiang, such as textile printing and dyeing and chemical fiber, were urgently required to suspend production until the end of the month. According to reports, Ma'an Street, Keqiao District, Shaoxing City, Zhejiang Province issued a production suspension notice on September 21 to high-energy-consuming enterprises within its jurisdiction. Among the affected enterprises, Ma'an Street accounts for about 80%.
Keqiao District of Shaoxing City is an important textile printing and dyeing town in China. The official website of Keqiao District Government shows that Keqiao China Textile City is currently the largest professional textile market in Asia. The total sales of textile products account for 1/3 of the country. 1/4 of the fabric is sold here.
In addition to the textile industry in Zhejiang, all areas of high energy consumption are also facing the same strict control. From September 22nd to 23rd, many listed companies responded to investors' questions on whether they were affected by the "dual control". First, Chenhua shares, Hongbaoli and other announcements stated that some of its subsidiaries have stopped production due to "dual control" of energy consumption.
Since then, Jujie Microfiber also issued an announcement stating that its wholly-owned subsidiary Wujiang Jujie Microfiber Dyeing and Finishing Co., Ltd. has recently received a notice from relevant government departments that Jiangsu Province will take control of the total energy consumption and intensity of textile enterprises within its jurisdiction. measure. Affected by this policy, the company's wholly-owned subsidiary Jujie Microfiber Dyeing and Finishing will temporarily suspend production from September 23 to 30, 2021.
The pain of industrial transformation
Regarding the phenomenon of large-scale power curtailment and shutdown of high-energy-consuming enterprises, Lin Boqiang, director of the China Energy Policy Research Institute of Xiamen University, told a reporter from Beijing Business Daily, "Some enterprises curtail power, and some are due to insufficient power supply and relatively high power demand. The "control" indicator is related, because by the end of the year, there will be this consideration."
"From the perspective of the macro environment, the country's carbon neutrality and carbon peaking policies are regulating energy-consuming enterprises to promote market transformation. It can be said that the strict "dual control" policy is an inevitable result of market development. Some of the power and production restrictions introduced are an integral part of the local governments' market regulation according to the situation, and they are a policy-oriented behavior." Jiang Han, a senior researcher at Pangu Think Tank, also told a reporter from Beijing Commercial Daily.
On September 22 last year, my country officially announced to the United Nations General Assembly that it would strive to achieve carbon neutrality by 2050 and adopt "stronger policies and measures" to reach its peak emissions before 2030. At present, this goal is just one year away.
In August, the National Development and Reform Commission issued the "Barometer of the Completion of Energy Consumption Dual Control Targets in Various Regions in the First Half of 2021". In terms of energy consumption intensity reduction, there are 9 projects in Qinghai, Ningxia, Guangxi, Guangdong, Fujian, Xinjiang, Yunnan, Shaanxi, and Jiangsu. In the first half of the year, the energy consumption intensity of provinces (regions) did not decrease but increased, and was classified as a red first-level warning; in terms of total energy consumption control, Qinghai, Ningxia, Guangxi, Guangdong, Fujian, Yunnan, Jiangsu, and Hubei 8 provinces ( District) is classified as a red first-level warning.
In this regard, the National Development and Reform Commission requires that the 9 provinces (regions) whose energy consumption intensity does not decrease but increase, and the cities and prefectures whose energy consumption intensity does not decrease but increase, this year suspend the "two highs" other than major projects planned by the state. Project energy conservation review, and urge all localities to take effective measures to ensure the completion of the annual energy consumption "dual control" target, especially the energy consumption intensity reduction target task. On September 16, the National Development and Reform Commission issued the "Plan for Improving the Dual Control System of Energy Consumption Intensity and Total Volume", which further required the improvement of the management of dual control indicators for energy consumption.
Under a series of policy requirements, local measures are also increasing. For example, Yunnan Province recently issued the "Notice on Resolutely Doing a Good Job in Dual Control of Energy Consumption." In this regard, Tianyuan Group issued an announcement stating that the company's calcium carbide base in Yunnan is temporarily suspending production. If the policy continues to be implemented, the company's calcium carbide production will be reduced by approximately 25,000 tons per month.
Jiang Han said that relevant policies may have a certain impact on enterprises. This impact is a pain in the process of industrial transformation and a necessary process for enterprises to promote their own development or transformation. For the government, when restricting the two highs or setting environmental protection goals, how to ensure that normal production is carried out in an orderly manner and prevent the market from being excessively affected is a problem that the government must solve when it conducts top-level design. It is currently being explored in various places.
The production capacity of raw materials such as steel and cement has dropped sharply
Under the influence of the recent tightening of "dual control" measures in various places, the production capacity of plastics, steel, cement and other raw materials has also been greatly reduced. Some analysts believe that the field of raw materials will further raise prices.
In the printing and dyeing industry, Zhejiang and Jiangsu are the main gathering areas of printing and dyeing enterprises in the country. Printing and dyeing enterprises in Wujiang area of ??Suzhou will stop production from September 19 to October 1, which will also affect the national printing and dyeing capacity.
On September 15 before the official suspension of production, the Sweater Dyeing and Finishing Chamber of Commerce in Tongxiang City, Zhejiang Province issued the "Letter on Adjusting the Dyeing and Processing Fees of Hank Yarn", requesting that the printing and dyeing processing fees be increased by 500 yuan/ton; on September 17, The Changshu Printing and Dyeing Chamber of Commerce in Jiangsu Province issued the "Dyeing Fee Adjustment Notice", requiring member companies to uniformly increase the printing and dyeing fee by no less than 1,000 yuan/ton from October 1.
In the field of steel, my iron and steel network survey pointed out that most steel mills in Zhejiang have recently received production reduction notices and plan to gradually implement production reductions. The output of construction steel, coils, high-quality steel and other products have been affected to varying degrees, mainly concentrated in construction. Steel. On September 18, the domestic construction steel prices generally rose, and the plate market fluctuated within a narrow range; as the production restrictions continued to heat up in various regions, the building materials market remained bullish, with an increase of 90-150 yuan/ton in some regions. On September 18th, seven domestic steel mills raised the ex-factory price of construction steel by RMB 30-150/ton.
"The requirement of'dual control' leads to a certain degree of price increase in the raw material market, which is actually a relatively normal phenomenon. The key lies in how to make the impact of price increases on the market less obvious and truly achieve a balance between production and supply." Jiang Han said .
Lin Boqiang also pointed out that "dual control" will affect some upstream companies and reduce their output. This trend should be considered by the government. If output is controlled too tightly and demand remains unchanged, then prices will rise. This year is also quite special. Due to the impact of the epidemic last year, the demand for energy and electricity has rebounded relatively high this year. It can also be said to be a special year. In response to the "dual control" goal, companies should prepare in advance, and the government should consider the impact of relevant policies on companies.