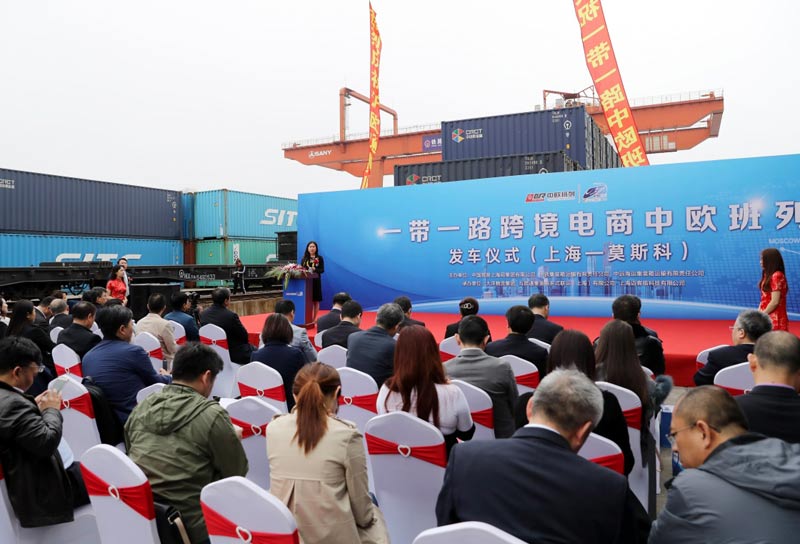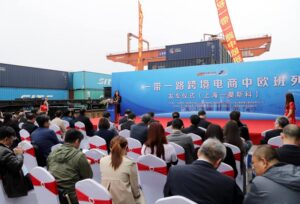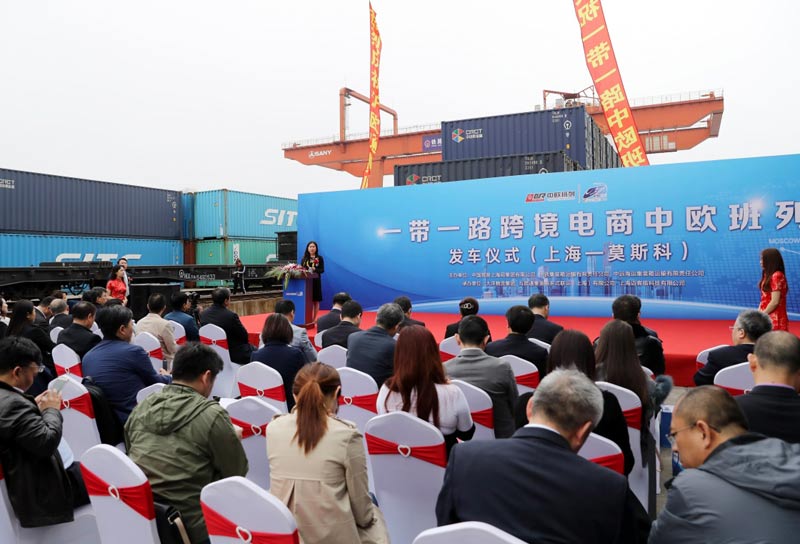 Shanghai Customs announced on the 24th that after more than a month of intensive preparations, it has completed preparations for the first China-Europe train in Shanghai. The "Shanghai", a new member of the China-Europe Railway Express, launched from Shanghai, is expected to officially open on the 28th, with the destination of Hamburg, Germany.
According to Chai Yan, deputy chief of customs at Shanghai Customs, the first train of the "Shanghai" is loaded with 50 40-foot containers. The cargo categories include clothing, auto parts, solar panels, tableware, furniture, daily necessities, machinery parts, lamps, etc. According to the plan, the "Shanghai" train will be opened every week in the future, and new routes will be gradually expanded.
Zhao Honglin, deputy director of the Shanghai Customs Port Supervision Office, believes that the opening of the "Shanghai" can provide new logistics options for Chinese and foreign companies. In the long run, it will improve the functions of Shanghai's international trade and shipping center, enhance Shanghai's global resource allocation capabilities, and strengthen the opening of the hub. Portal function.
Arranged by the Shanghai Municipal Government, the newly established Shanghai Oriental Silk Road Multimodal Transport Co., Ltd. is a platform company that is specifically responsible for the operation of the "Shanghai" foreign trade business. According to the company's chairman Wang Jinqiu, the "Shanghai" first train will depart from the Alashankou port in Xinjiang, pass through Kazakhstan, Russia, Belarus and Poland, and finally arrive in Hamburg, Germany. The whole journey will take about two weeks.
What is striking is that the first line of "Shanghai" is only more than a month away from the opening of the 4th China International Import Expo. The "Shanghai" returning from Hamburg is expected to load a batch of products from German companies participating in the 4th CIIE, opening up a new channel for companies from Europe and countries along the route to participate in the CIIE in Shanghai.
Pan Hua, chief representative of the Hamburg Liaison Office in China, told reporters that this year marks the 35th anniversary of the establishment of friendly relations between Hamburg and Shanghai. The opening of the "Shanghai" will surely bring economic and trade exchanges and cooperation between Germany, China, Europe and China, and other countries along the route. Come "very positive influence."