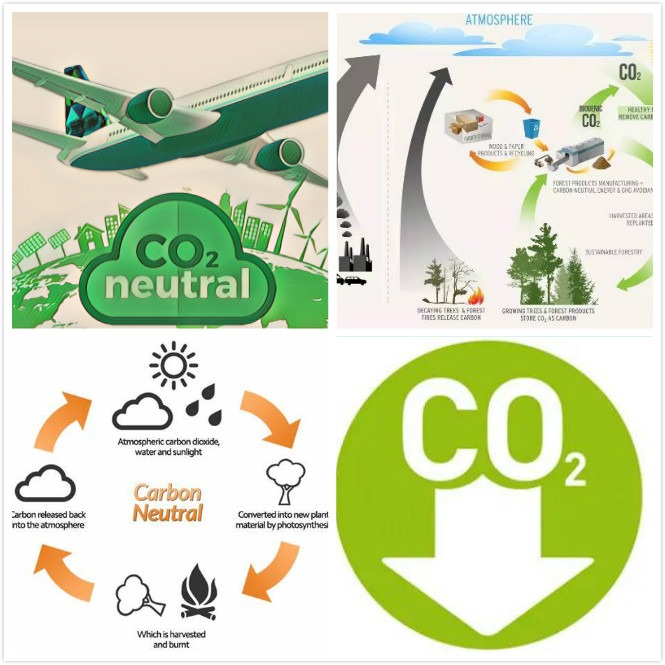 China aims to peak its carbon dioxide emissions by 2030 and achieve carbon neutrality by 2060. China has made a solemn commitment to addressing climate change. As China's energy mix continues to be substantially optimized and the process of clean and low-carbon energy continues to accelerate, there are huge opportunities in the Chinese market. Many foreign companies in China are readjusting their business layout and expanding their investment in China's energy market.
"Accelerate green transformation to provide broad space for sustainable energy development"
The Beijing Declaration on Wind Energy, released at the 2020 International Wind Energy Conference in Beijing, predicts that in order to achieve the carbon neutral initial phase target, China will add more than 60 GW of wind power per year after 2025 and at least 3,000 GW by 2060.
At the site of the second phase of the Luanhe Estuary Wind Power Project in Changli, Hebei province, the red wind blades waiting to be suspended on the ground look like giant petals growing on the open land of the plain. Its fan adopts Vestas' low wind speed tower cylinder technology, and the hub of the fan is 162 meters high. It is reported that the Luanhe Estuary Wind Power Project, with a total investment of 1.696 billion yuan, has a planned capacity of 199.5 megawatts and an annual generating capacity of 600 million kilowatt-hours, effectively promoting the development of the local economy and environmental protection.
"China will implement the 2030 target of nationally determined contributions to climate change, speed up green transformation and provide broad space for sustainable energy development." Thomas Keller, senior vice president and China president of Vestas Wind Technology Group, said that China, as the world's largest wind energy market, is transforming from high-speed development to high-quality development. Vestas has tailored its new models specifically to the Chinese market. Its world's largest integrated production base for wind power equipment is located in Tianjin.
"Our philosophy is adapted to the Chinese market, and our products will go global from here."
As the first international energy company to enter China for offshore oil and gas exploration, Total has been in the Chinese market for nearly 40 years.
In collaboration with local smart energy technology companies in China, Total Vision Energy Services (Shanghai) Co., Ltd. has designed distributed photovoltaic projects for Zhongtian Steel to provide digital integrated energy solutions, said Zhao Weiliang, chairman of Total China. The project adopts the mode of "self-use and full consumption", using the idle roof area of about 95,000 square meters, generating more than 10 million kilowatt-hours of electricity annually, saving about 4,000 tons of standard coal annually and reducing nearly 10,000 tons of carbon dioxide emissions.
Industry insiders generally believe that the proposed carbon neutral target will accelerate the leapfrog development of wind, solar and other new energy sources. The high proportion of renewable energy will put forward higher requirements on the flexible regulation ability of the power system, which will bring new opportunities for the development of energy storage.
Zhao Weiliang said that as China continues to explore in the process of energy transition, the cooperation between Total and Chinese partners is also derived from the traditional energy development and sales, to the entire industrial value chain, from China's local to the global market. "Our philosophy is tailored to the Chinese market, and our products will go global from here."
"We look forward to exploring more business development opportunities in the Chinese market"
Last year, thanks to the gradual recovery of the Chinese economy, Bosch Group's business in China grew to a record high, with sales in 2020 reaching 117.3 billion yuan, an increase of about 9.1% compared with 2019. For the first time, the Chinese market has become the largest single market for the Bosch Group.
Also last year, Bosch made a breakthrough in engine technology in close cooperation with China's Weichai Group. The two sides also have in-depth cooperation in the fields of new energy batteries and driving assistance systems, aiming to make commercial vehicles more energy efficient and intelligent. "Electrified transportation will be a major core business for the company for the foreseeable future," said Volkmar Dunner, chairman of the board of Bosch Group.
"China's new energy market is developing in full swing, providing good growth opportunities for suppliers. The goal of reaching carbon peak and carbon neutral will further promote the transformation of automobile consumption structure and industrial structure to electric from the policy level." Chen Yudong, President of Bosch (China) Investment Co., Ltd., said, "Bosch firmly believes in the long-term growth potential of the Chinese economy and will continue to invest in strategic areas to serve the Chinese market. We look forward to further business development opportunities in China."