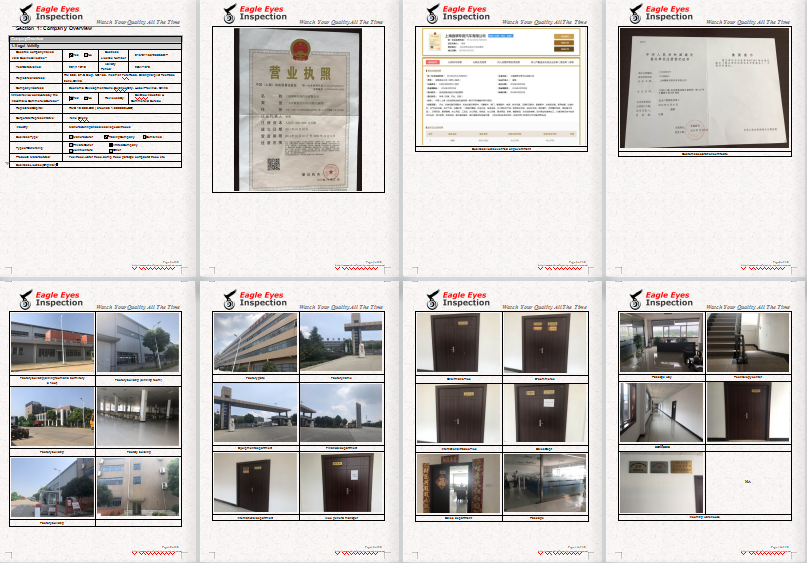 What is Factory Inspection/Audit:
Factory audit is the audit of the factory according to certain standards. The content of factory audit is to check their documents,environment, their production capacity of the factory according to the quality standards of the buyer.
Why do buyers need to conduct a Factory Audit:
Factory audit can help buyers determine the ability of the factory and identify suitable suppliers, which is conducive to risk control and sustainable development.
If you have a potential supplier, how can it help you make the right choice? Visiting the factory production line and production capacity in person will certainly give you more insight into the suppliers and more influence in your decisions. But when you can't do it yourself, a factory audit service provided by a third-party inspection company can help.
How Factory Audit is conducted?
Section 1: Company Overview
1.1Legal Validity
1.2Company Building Information
1.3Communication Infrastructures
1.4Products Markets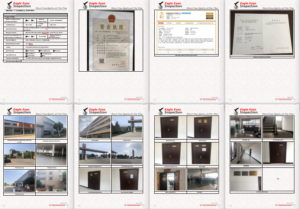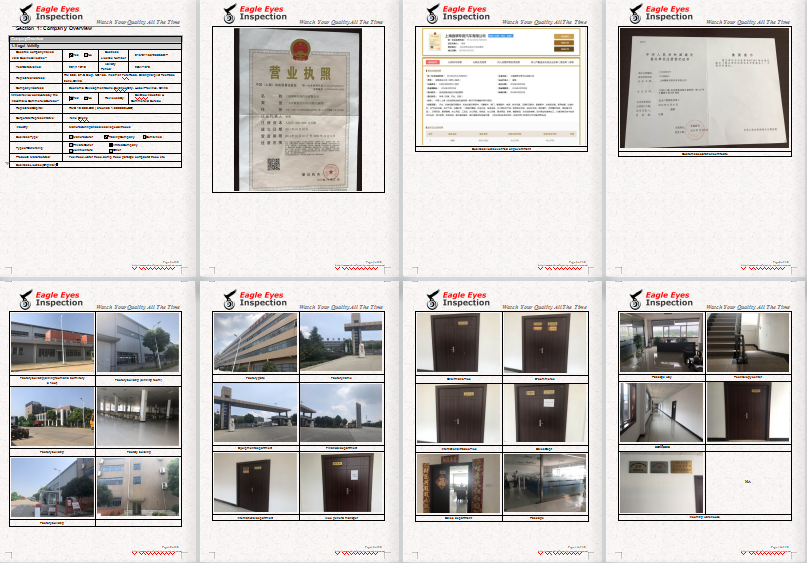 Section 2: Management
2.1 Company Chart
2.2 Employee Headcount
2.3 Management
2.4 Working force training
2.5 Working Condition (Safety)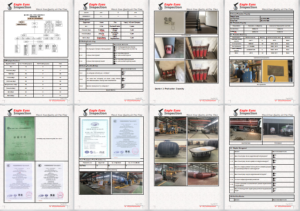 Section 3: Production Capacity
3.1 Annual Production Capacity
3.2 Production Capacity
3.3 Production Machinery
3.4 Testing Machinery
3.5 Subcontractors
3.6 Daily output check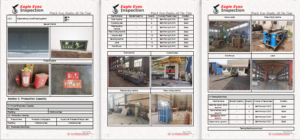 Section 4: Quality Assurance
4.1 Quality Management System Certification
4.2 Product Certification
4.3 Quality Control Management
4.4 Supplier Management
4.5 After Sales Service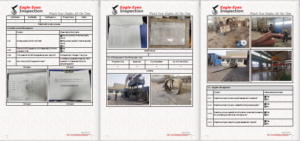 Section 5: Production Process Management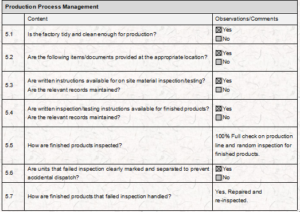 Section 6: R & D Capacity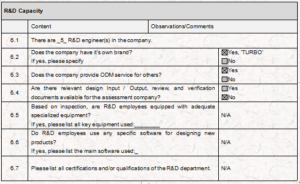 Section 7: Company Development / Expansion Plans
Section 8: Certification & Photos
Section 9: Others

Factory audit report
Our Eagle Eyes auditors will produce a full and detailed factory audit report, together with a photographic record within 24 hours of the inspection allowing you to see the work undertaken.