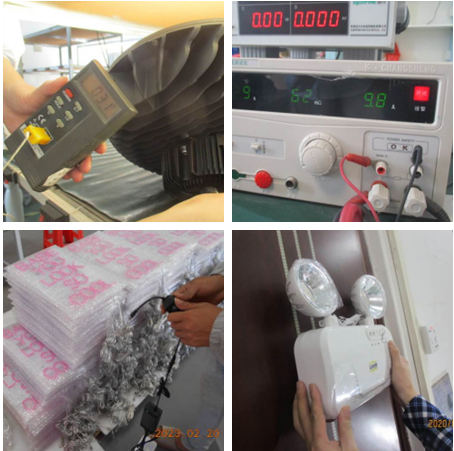 PSI process for light product;
Randomly Selected Samples:
Sampling inspection, also known as sampling inspection, is a statistical method that randomly selects a small number of products (samples) from a batch of products for inspection to determine whether the batch of products are qualified.

Product quality inspection;
Including checking product workmanship, whether there are defects, color, specifications, size lights, whether they meet customer order requirements.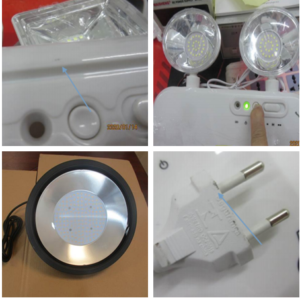 Measured data(Product size,Outer Carton size)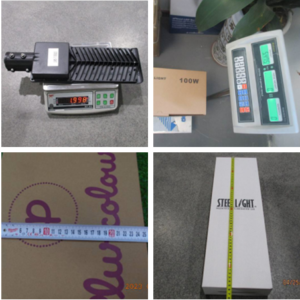 Special test for light products.
1     Hi-Pot test
2     Function and Application test
3     Assembly check
4     Running test (power on)
5     Fatigue Test for all buttons or adjustable parts
6     Torque test
7     Earth Continuity check
8     Internal check
9     Power cord strain relief test (for European) /pull test (for US)
10   Tape check on silk-screen/painting/electroplate
11   Rub check on rating label
12   Power cord strain relief test (lighting)
13   Carton drop test
14   Smell test
15   Color comparison check
16   Polarity test for US market
17   Life test
18   Stability test
19   Fitness check for lamp and lamp holder
20   Series connection test
21   Vibration test
22   Power consumption of bulb
23   Luminous efficiency check for energy safe bulb
24   High and low temperature working test
25   Color temperature of bulb check
26   Reliability Test for all lamps
27   Spare bulb checking
28   Power consumption check (input power)
29   Pull test: (collar and lamp holder) –light chain
30   Pull test: (Supply cable and plug) –light chain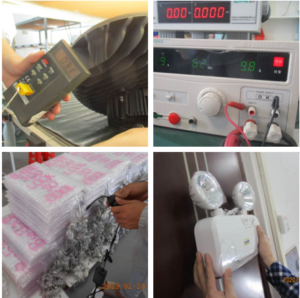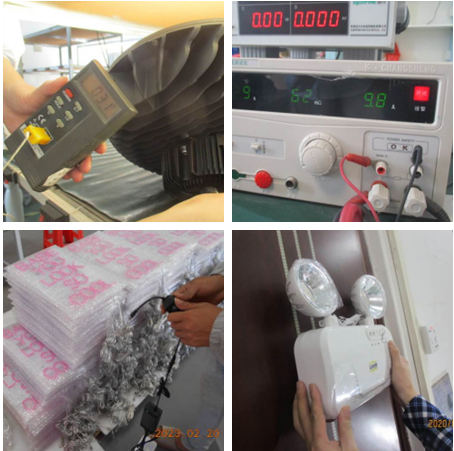 Packing check(color box,out cartons.)
Checking whether the package is fit for transport and meets customer requirements.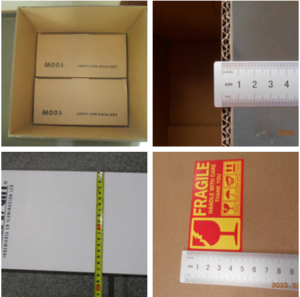 Inspection Report
The report shows the situation at the inspection site. Check and verify that the goods meet the requirements of size, weight, packing and workmanship according to the information provided by customer. Work is good, function test is normal. After reading the report, customers can accurately judge whether the goods meet the requirements of the order.